Foam Solutions for Automotive Manufacturers
Whether you're an OEM or other automotive parts manufacturer, we'll help you get your product where it's going safely. Our specialty foam is custom designed to protect your product whether it's going to another manufacturer or direct to retail. With over 30 years in the business, we're experienced and knowledgeable in providing solutions for automotive manufacturers.
Let us do the hard work for you!
Armstrong has all the tools to develop and produce a custom foam solution for you, from 3D modeling software to prototype design to tooling and manufacturing services. Learn more about our design process or contact us to get started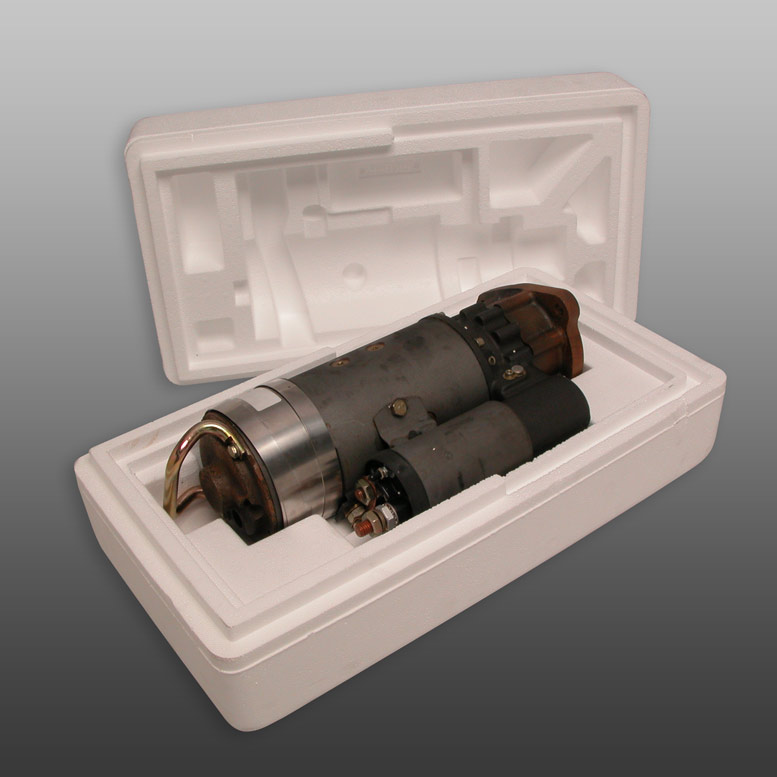 Big or Small, We've Got a Solution for You
Whether you're looking for large scale protective packaging or material handling trays for small parts, our team is ready to design the perfect solutions for your products.

After-Market Parts Shipped the Right Way
Our custom foam solutions aren't just for OEMs. We've got you covered whether you're shipping batteries, alternators, spark plugs, or any other parts. You can rest easy knowing your parts are being shipped in molded foam.

High Volume Meets On-Time Delivery for Maximum Efficiency
Our quick-change press and batch expander allow us to produce high volumes with short turnover times. That means we're always ready to fit into your Just In Time (JIT) delivery process, reducing your storage expenses and increasing your efficiency.
Questions? Contact Us to Learn More!